NCAA Football the Picks of Week 6
October 6, 2016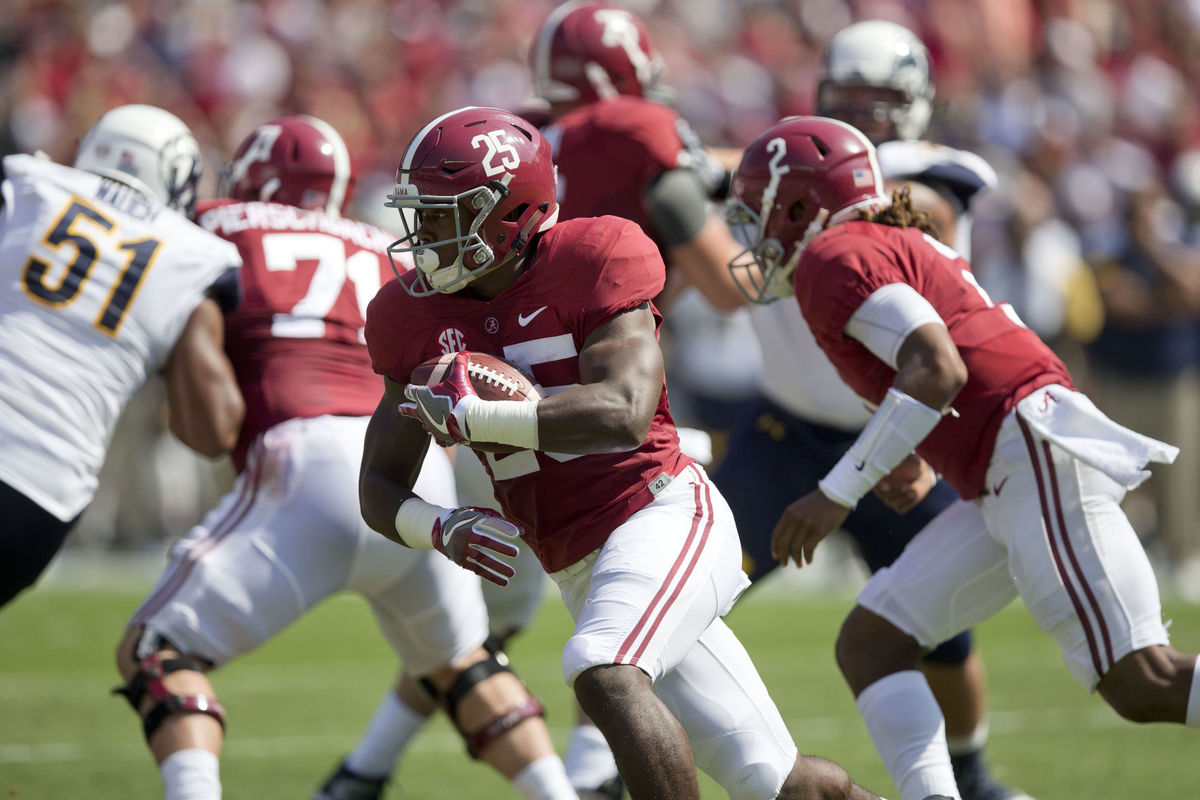 Here at Ace Sportsbook we want to give you useful information to bet on some of the best games you will watch this week in NCAA College Football.
Washington Huskies vs. Oregon Ducks
Saturday, October 8th televised by FOX. Washington is 5-0 while Oregon is 2-3 so far this season. Oregon will be playing at home. Huskies took their fifth victory last week against Stanford with a score of 44-6. The Huskies are looking good; it's a solid team in both fronts. Ducks on the other hand, took their third loss of the season at the hands of the Washington State Cougars 51-33; their defense was their weak point.  The line for this game is -8.5 for Washington; the team will be on the road but is still superior. Over/Under spread is of 68.5.
Our Pick:
Washington to cover the spread and the total to go over.
Tennessee Volunteers vs. Texas A&M Aggies
Both teams are coming into this game undefeated which makes this a very competitive game; neither of these teams is going to want to lose their perfect streak.  Tennessee was actually close to getting its first loss when they met Georgia last week, the final score was 34-3. Texas A&M beat South Carolina 24-13. Both teams' quarterbacks are smart and experienced; the Volunteers although they've manage to get through with victories have had difficult moments in every game; the Aggies are more consistent, they have a game plan, an established strategy, their wins are not by fluke. Texas A&M is the favorite to win, the line at -6.5.
Here's the catch
As I believe the Aggies will win at home, but playing  against the Volunteers covering a spread of -6.5 might be tricky… if you can get -6 or do the Moneyline take the Aggies to win.
Alabama Crimson Tide vs. Arkansas Razorbacks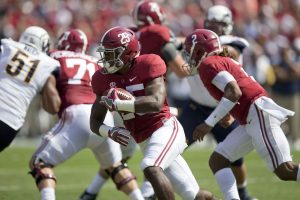 Undefeated 5-0 Alabama goes on the road this week to face 4-1 Arkansas Razorbacks. Alabama beat Kentucky 34-6 in their last game.  Crimson Tide has outrushed all of their opponents by at least 100 yards so far this season and is considered the best college football game by many. Razorbacks' loss came at the hands of Texas A&M, but they got a 52-10 win in their game last week against Alcorn State, their defense is good; however their efforts may not be enough against a superior Tide. Spread for this game has Alabama as a big favorite at -14 and the total is 48.5.
Game Pick:
Alabama will win the game, but with this line I'll take my chances with Arkansas +14 and the over.
Oklahoma Sooners vs. Texas Longhorns:
Both these teams are coming in with 2 wins and 2 losses. The line for this game has Oklahoma as the favorite with -10 the over/under is 73. Sooners are coming from a week 5 win against TCU 52-46, their strong point against Texas is its superior offense and the better quarterback.
Prediction:
The Longhorns have a good defense, in general Sooners are a better team, but I think Longhorns playing at home will allow them to cover that spread.
Remember to place your College Football bets at AceSportsbook.com