NCAA Football Week 8 Picks
October 18, 2016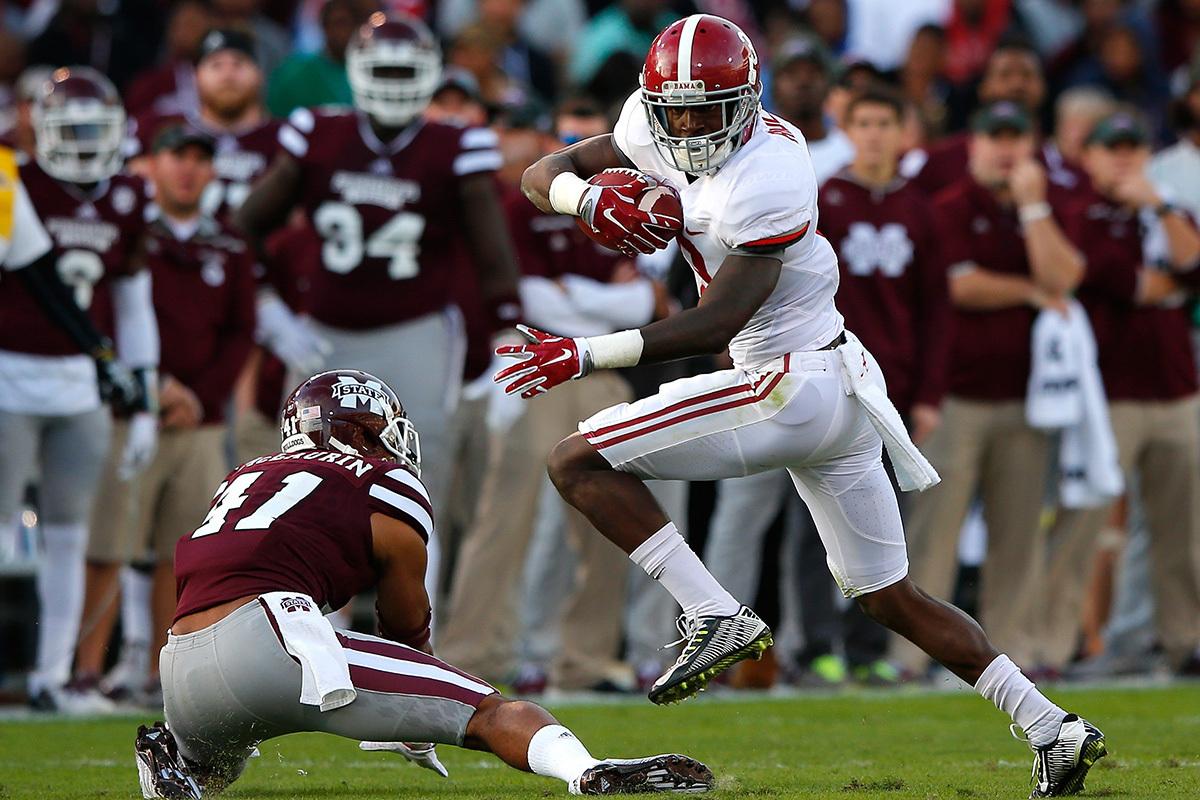 After another great week of College Football and Alabama, Ohio State, Michigan and Clemson take the first four spots of the ranking, Clemson dropped to the fourth position after struggling in their win against North Carolina State.
Like every week we bring you a selection of games we feel will be both, exciting to watch and good to bet.
Remember you can find the best lines and props at AceSportsbook.com, don't think twice, do your homework, follow your gut and place your bets in this week's college football games.
Here are our picks:
BYU Cougars vs. Boise State Broncos:
Thursday, October 20, undefeated 6-0 Broncos will face 4-3 Cougars at Albertsons Stadium; although Boise has managed to say undefeated they did have a rough time against Colorado State last week getting a 28-23 win. BYU is coming from a three-win streak, defeating Mississippi State last week 28-21 and hoping to give Broncos their first loss this season. Broncos are better suited both defensively and offensively. Boise State is the logical favorite at -7 while the total sits at 57.5. Don't expect this to be a walk in the park for Broncos, BYU might be their toughest challenge yet.
Pick: Broncos and the under.
Texas A&M Aggies vs. Alabama Crimson Tide: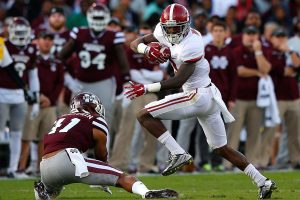 Two unbeaten teams, Alabama sitting in the first position of the rankings, both these teams are psyched up for College Football Playoffs. Alabama showed their superiority once again by beating Tennessee 49-10; their offense is strong; their rush defense is solid but they will face a very strong offensive line this Saturday, Texas A&M is no joke, they represent a huge test for Alabama, if they manage to stop the running they stand a good chance, their offense is good. Point spread the Tide as the favorite by -16.5 with a total of 58.5; Alabama at home will show what they are made off, they will hand Texas their first L this season. 70% of bettors are taking Texas plus the points a very tempting bet.
Pick: I'll stick with Alabama to win.
Oklahoma Sooners vs. Texas Tech Red Raiders
Saturday, October 22 at the Jones AT&T Stadium, Texas takes on the Sooners. Texas Tech comes from a horrible loss against West Virginia 17-48 making their record this season 3-3, while the Sooners are 4-2 after beating Kansas State 38-17; Sooner's offense and the job of its QB continue to deliver good results, the same cannot be said about their defense which still needs work. The Red Raiders on paper seem to be in over their heads against the Sooners; Oklahoma is simply better in every aspect. Odds reflect this with Oklahoma -13.5 and an 84.5 total.
Pick: this is a big spread to cover, yet I'd still pick Sooners and the under.
West Virginia Mountaineers vs. TCU Horned Frogs
West Virginia comes into this game with no losses and they will be playing at home, the Horned Frogs are 4-2. Mountaineers have a good defense and as we just mentioned they beat Texas Tech last week; this team is a work in progress, but both their offense and defense are better than those of TCU; TCU man by man is strong team, but when push comes to shove they come up short, they need to play smart, avoiding so many mistakes. Mountaineers are motivated, they are better and the sportsbooks have them as a favorite giving only -5 points; total 66.
Pick: Mountaineers to remain undefeated and the under.