Picks for College Football Week 3
September 15, 2016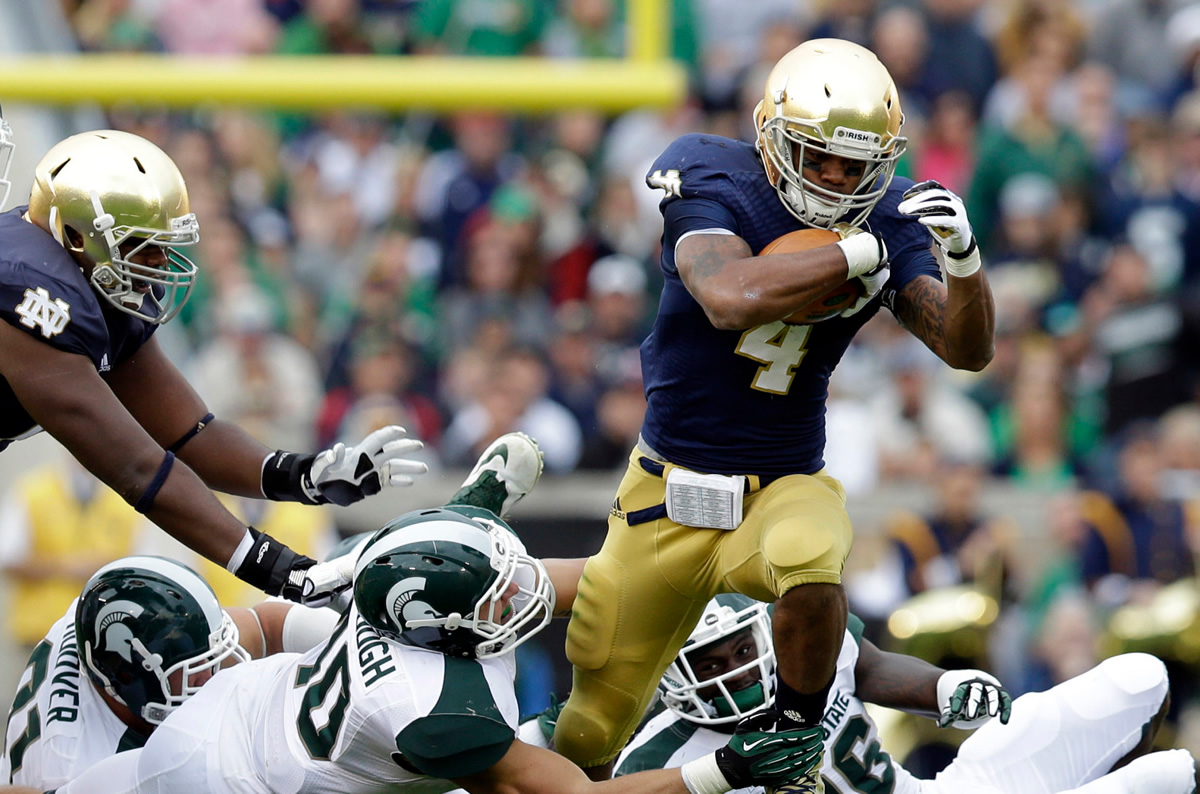 Which NCCA Football games are you excited to watch this weekend? Perhaps Florida State Seminoles vs. Louisville Cardinals?  Alabama Crimson Tide  – Ole Miss Rebels? Or maybe Ohio State Buckeyes – Oklahoma Sooners? Michigan State vs. Notre Dame?
2016 CFB Week Three
There are a lot of good games this weekend, and naturally we can't cover them all in one article but since we know you like betting on college football we will touch on a few of the most interesting matches and the best picks of course, since at the end, a good weekend of college football and NFL is just as good as your winning wagers.
Michigan State Spartans (12) vs Notre Dame Fighting Irish(18)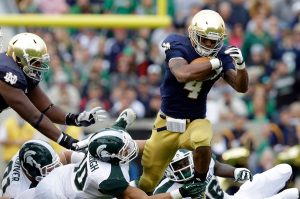 Undefeated Michigan State is visiting the Notre Dame Stadium, the home advantage is well received by the Irish since they can use a solid performance and a win over Spartans, why? Well they lost their opening match in Texas and managed to bounce back with a victory over Nevada, a second loss at this point will put them in a very bad position. The rivalry between these two teams always makes for a great game. Odds for Michigan State vs. Notre Dame have the Irish as favorites as -7.5 the total over/under stands at 51.5. With the work of QB DeShone Kizer I think Notre Dame will win, but I  am not convinced they will cover the spread, if the line gets lower than what I currently is, I'd take the Irish; but if it stays at this or I can get the Spartans +8 I'll definitely go with the Spartans.  Keep a close eye on that moving line at AceSportsbook.com as Saturday approaches.
Ohio State Buckeyes (3) vs. Oklahoma Sooners (14)
Ohio State had a good season-opening defeating Bowling Green 77-10 and they scored another victory over Tulsa in their second game… perhaps the opposition was not at their level, but facing the Sooners on Saturday will be a whole different story. Oklahoma will be playing at home and the pressure is on them as they lost their opening game and they are going up against a team that's ranked #3. The line to bet on Ohio State vs. Oklahoma has the Buckeyes' as the favorites at –1 and the total at 63. The Buckeyes' defense has been killing it and with this line I'm putting my money on Ohio State and the Over.
Alabama Crimson Tide (1) vs. Ole Miss Rebels (19)
Same situation that the Irish are facing is the truth for the Rebels. Ole Miss bounced back in their second game after losing in their season opener; the Rebels need a win over Alabama but this will be a tough task for them; especially because Alabama has a lot to prove in this game as they've lost the last two encounters to Ole Miss. The line has Alabama as a favorite at -11 and the total is at 54 ½; line is high but I like Alabama to win and the over.
Florida State Seminoles (2) vs. Louisville Cardinals (10)
Point Spread is in favor of Florida State at -2. Florida State has had solid performances, unfortunately the knee injury suffered by defensive back Derwin James will leave him out of the game for several weeks and this is a sensible absence for the Seminoles. I'll take the Cardinals plus the points in this one.
Ace Sportsbook brings you the best odds to bet on College Football, if you already have your picks head over to their website now to place your bets.