Ready for NCAA Football?
August 25, 2016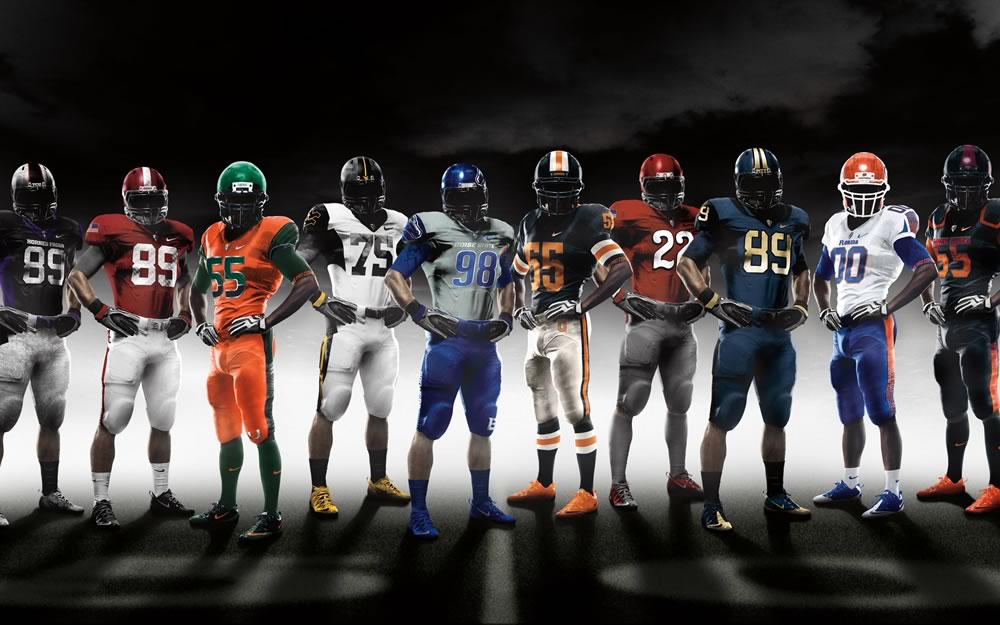 Time goes by fast, and here we are at the doors of another NCAA Football season, Hawaii Rainbow Warriors will meet the California Golden Bears August 26 kicking off from the ANZ Stadium in Sydney, Australia, yes you read right, all the way from Australia, which must be quite the experience for the teams.
For those of you thinking about getting some early action on college football, the point spread for California vs. Hawaii has California as the favorite at -20, moneyline at -1400, there's always a lot of upsets in the first few weeks of college football, will this be one of them? With the +20 it may be worth to take the risk and lay a few bucks, after all, there are a lot of games ahead and we don't want to get carried away this early in the season.
The following day, Saturday, August 27  defending Big South Conference champion and FCS Quarterfinalists Charleston Southern faces five-time reigning FCS national champion North Dakota State, NSDU will be playing at home; last year they lost their opening game against Montana; but they are still the better team and therefore the odds are in their favor at -18 ½.
September begins and so does wagering on College Football:
This is just the start to many weeks of college football games, and the fans are actually more excited about the Labor Day weekend games, September 1st to September 5th, when we'll have 86 games taking place… No excuses, at AceSportsbook.com there are odds to bet on  any college football game you want.
Out of all the games to bet on, we've selected the most enticing NCAAF games coming up in Week 1… handicapping College Football is tough, especially during the first week, but we'll give you our predictions for some of the games:
Thursday, September 1:
Tulane
Wakeforest  -17
Lots of talent in Tulane, but the team still has to come together, and for game 1 I don't think they'll be ready, their defense is a big question mark. Wide spread and all I'll take Wakeforest in a shy bet.
Friday, September 2:
Kansas State
Stanford    -15 ½
Moneyline for Stanford is at -700… too high, and the point spread is also high, I believe they will win, but I doubt they'll be able to cover the spread. Kansas State plus the points.
Saturday, September 3:
USC
Alabama    -10 ½
Love the chances of USC on this one plus the 10 points, betting on the upset.
North Carolina
Georgia   -2 ½
Could go either way… the total for this game is 54.5, I like the over.
Clemson -7
Auburn
Clemson is a very good team… but will they cover the spread? I'll take my chances with Auburn
UCLA
Texas A&M -3 ½
Tough game to bet, it can go either way, but I like Texas A&M
LSU   -10
Wisconsin 
Sunday, September 4:
Notre Dame   -3
Texas
Very good game… But I think I'll stick with a total bet, the current spread for the total is 60 and I certainly think this match up will go over.
Monday, September 5:
Mississippi (Ole Miss Rebels)
Florida State (Seminols)  -4
Rebels plus the points…I might even take the +190 money line.
So there, remember to follow the season closely, if you have a particular conference or a group of teams you like keep close track of their performance, betting on College Football can make you win a lot of money if you know how to take advantage of what you know and the odds given. Place your bets at AceSportsbook and good luck to you on this NCAA Football season.