How do Sportsbooks Make Money?
July 31, 2021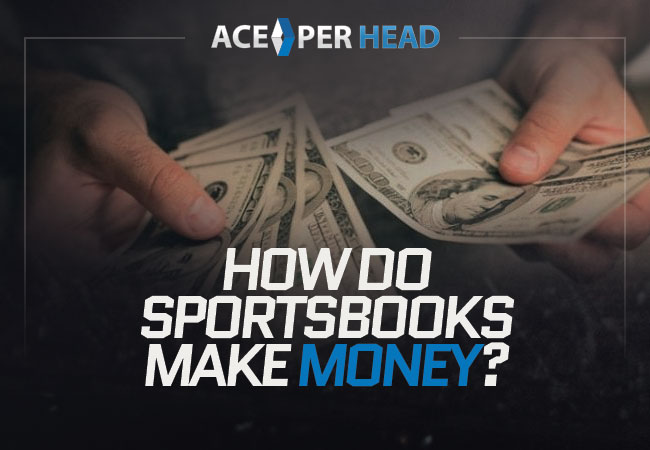 Sportsbooks are online betting platforms that offer sports betting options on various sporting events from all over the world.
On any given game there could be hundreds of different betting options available to choose from to make bets on, such as spread, money line, total, props, alternate lines, half times, live and more.
On all wagers, there is a vig.
For example on the standard type of wagers such as spread and total, there is a 10% vig or vigorish that is charged for each bet. For example, if the Tampa Bucs are -7 and -110, that means that if someone wanted to win $100, they would need to risk $110. That extra $10 that a player needs to risk is called the vig or juice. It's basically just a fee that the bookmaker and sportsbook charge for each bet.
In addition, the juice does move and change and can be even, -105, -115, -120, and so forth just depending on the line movement on that specific game.
This small fee that is charged on each bet, is just one of the ways that sportsbooks make money. The other main way that sportsbooks and bookies earn money is whenever a player loses a wager that money is owed to the bookie. The vig on each wager also means that players are going to have to win at least 60% of their wagers just to break even because the 40% losers will all have that extra vig cost.
It is hard enough for a player to win half of their wagers, and most players lose consistently even more than half their wagers, which means the bookie is the one making more money since the player is not losing money. Even though players do get lucky and have winning weeks, over the long term players lose.
The old saying of the house always wins, is something that can't be argued, and if you are looking to run your own sportsbook and be the house, then you can now easily do that by getting set up on a pay per head platform.
These services provide bookies, with a fully inclusive sportsbook website, where they manage all the lines and update all the odds up to the second and then grade all wagers as soon as each game ends. Then whatever the players win or lose is handled directly by the bookie with his players, and the bookie keeps 100% of those profits.
The only fee that the pay-per-head providers charge is a small activate player per week fee. The industry standard is around $10 and can vary depending on the quality of the provider that is chosen. A player can make 1 wager or a thousand wagers and the cost for that player would still only be $10. This makes it extremely affordable because players can easily lose hundreds to thousands of dollars a week, which is then all profit for the bookie.
One of the top-rated pay-per-head providers in the market is AcePerHead.com, and they have various initial startup promotions such as up to 6 free weeks, 50% off for 5 weeks, and discounts for paying with cryptocurrencies.