Rio 2016: Basketball Finals this Sunday
August 19, 2016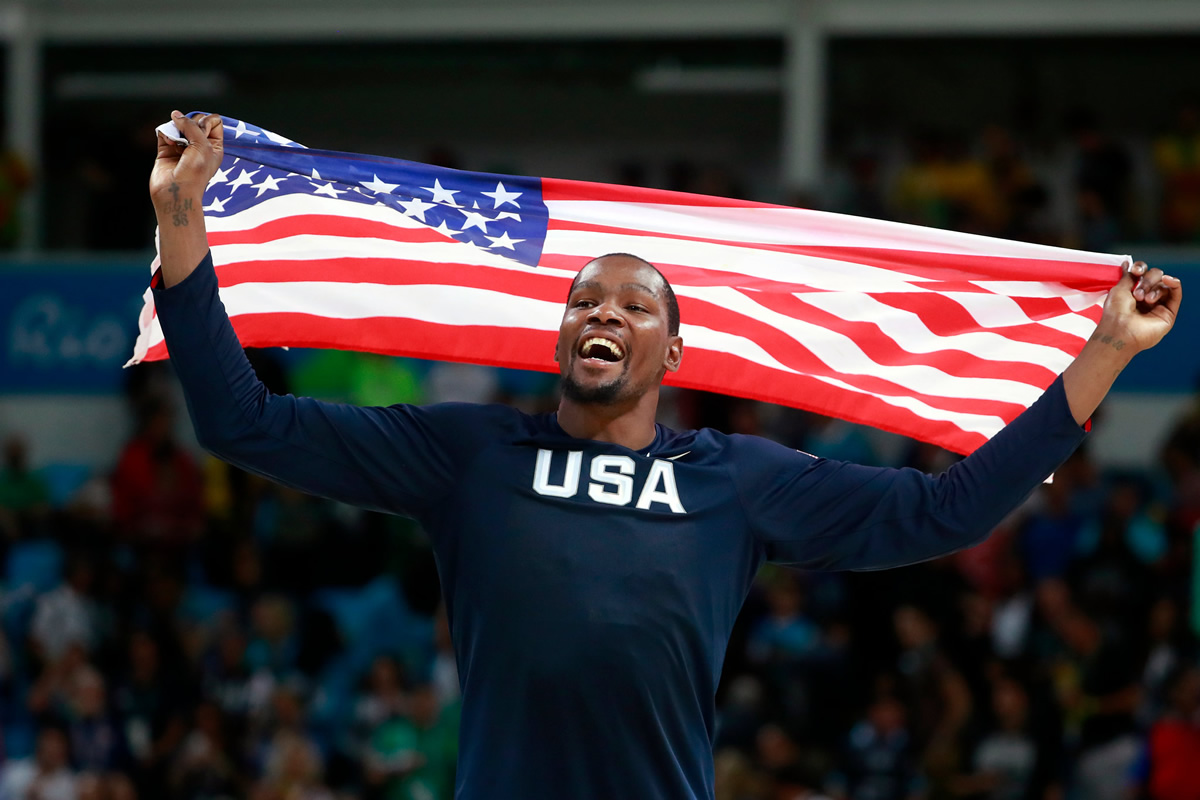 The USA men basketball team is a step closer to their third consecutive gold medal and their 15th gold overall as they beat Spain in the semifinals match with a tight score of 82-76.  The USA advances to the Rio 2016 men basketball finals to face Serbia on Sunday, August 21st at 2:45PM.  Serbia earned its pass to finals by defeating Australia 87-61. The bronze medal will therefore be disputed between Australia and Spain also on Sunday but at 10:30AM.
Betting the Rio 2016 Olympics Basketball Finals
The USA team has been the favorite to win since the beginning of the Rio Olympics, odds made this very clear, yet, some expected wider scores and more dominance from the USA basketball stars who struggled in some of their games, particularly against strong contestants Serbia, France and Australia; but does this really speak badly of the USA basketball team performance? Shouldn't we just consider that the bar has been raised and the level continues to be higher, perhaps it's not that the USA has had bad outings, simply they've had a good level of competition.  Australia for instance was a huge surprise, as future odds had it listed at the beginning of the Olympics at +15000, now they are disputing the bronze medal  for their first time in 13 Olympics games appearances, a motivated team always has a strong shot of pulling the upset and making history… isn't that what it is all about?  Yet, the Aussies don't have an easy game ahead, as they are facing a strong team, Spain has earned 3 silver medals in their 11 appearances in the Olympics.  Odds for Spain vs. Australia basketball game have Spain as the favorite to win at -6 ½, moneyline of -290, very interesting odds for this competitive game.   Spain has the better team, but my heart is with Australia.  I'll keep an eye on the line at AceSportsbook.com and place my bet closer to game time.
Serbia's basketball team has only participated in four Olympics, and had to settle with the Silver medal in 1996 when they lost against the USA; these two teams had also met at the 2014 FIBA World Cup final, which the U.S. won. It's never a bad time for revenge, right? This is a great opportunity for Serbia to make history, not just by winning their first gold medal but doing so against a team like the USA would be huge for them, but do they have what it takes?  USA beat Serbia 94-91 in the group play round… yes, just a 3 point difference.  Odds to bet on USA vs. Serbia basketball final have the USA as a favorite with a point spread of -15 and a moneyline of -1300 … These line certainly make me like Serbia.  Yet I expect the USA to pull through, get the win and bring home their 15th gold medal, after all, their defense has looked great in the last two games and that would've been my only concern going to the final.
I'm logging in to my Ace Sportsbook account to place my bets on the Olympics Basketball Finals, I expect two exciting games and I want to win a little spending cash.  What are you waiting for?