Brooklyn Nets host the Dallas Mavericks
February 27, 2021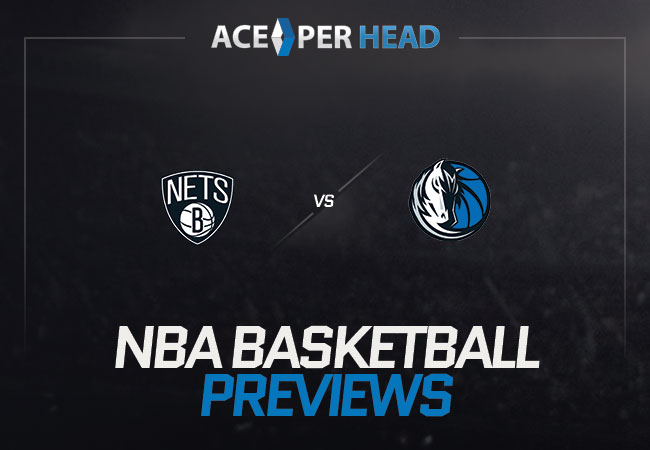 8:30 p.m. @ Barclay's Center
Mark Cuban's Dallas Mavericks head to Brooklyn, New York to take on the Nets for some Saturday night action.
The Nets are playing with a record of twenty-two and twelve and have been on top of the East ever since trading for James Harden when things with him and the Rockets were on the rocks. Going into this matchup, they are looking like one of the best teams in the league, as they are in the middle of an eight-game win streak and have been showing their opponents no mercy in every contest they go into. In their last game, they crushed the Orlando Magic by thirty-seven points and have outscored their opponents by more than ten points in their recent hot streak. What's impressive about all of this, is that they are doing it without Kevin Durant. They are going to be even more of a threat when Durant comes back from his hamstring injury. For now, James Harden and Kyrie Irving are leading this Brooklyn team and they are championship contenders in the East. The Basics of Sports Betting Software.
The Dallas Mavericks are going into this contest as underdogs, are currently playing with a dreadful record of fifteen and sixteen, and are going into this matchup coming off a loss against the Philadelphia 76ers by the score of 111-97.
The Mav's seem to be struggling without their big guy Kristaps Porzingis due to a back injury, and this team doesn't have someone to fill his void. They definitely aren't meeting expectations and fans are upset because this team is at .500. The Mavericks need to make a game plan so they can come back and be contenders because they are looking like a trade destination for some additional support. The Brooklyn Nets and the Dallas Mavericks haven't played yet this season, so there is a level of uncertainty as to who will win. BEST SPORTS BETTING SOFTWARE – WHAT YOU NEED TO KNOW.
However, at www.AcePerHead.com our pick is going to the Brooklyn Nets because they have what it takes to win this contest and keep their winning streak alive.
Brooklyn Nets:
PS/Total: -4-115
Total O/U:236-110
Dallas Mavericks
PS/Total: 4-105
Total O/U: 236-110