Memphis Grizzlies host the Washington Wizards
March 10, 2021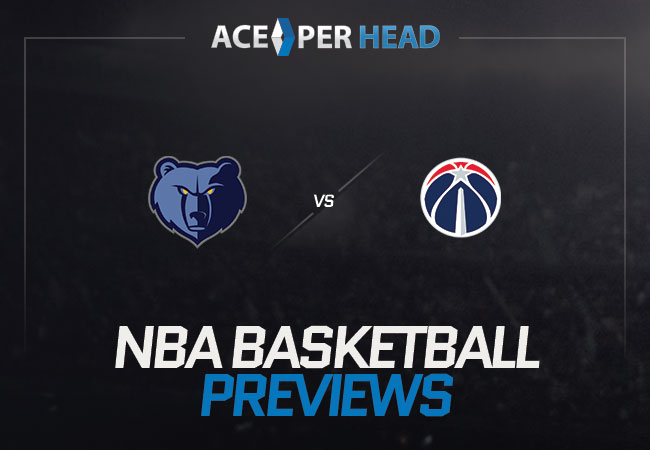 The Memphis Grizzlies are set to host the Washington Wizards to kick off the second half of the season after the All-Star break.
The home team, the Memphis Grizzlies, is playing with a tied record of sixteen wins and sixteen losses. As they return to play, they have been doing quite well, winning five of their last nine before the break. The most recent time they took the hardwood, they lost to the Milwaukee Bucks 112-111 in a heartbreaker- down to the last second. Jrue holiday ripped this one away from the Grizzlies, hitting a game-winning jumper.
The leader for this Grizzlies team is Ja Morant who put up thirty-five points, six rebounds, five assists, and one steal. Also, a key player for this team is Jonas Valanciunas who amassed thirteen points, twelve rebounds, one steal, and one block. Lastly, another impact player for this team was Dillon Brooks with twenty-three points, seven assists, four rebounds, and a matching three blocks and steals. As far as injuries go, they are without Grayson Allen who is on concussion protocol, as well as Jaren Jackson who is questionable to play. The visiting team, the Washington Wizards, are playing with a record of fourteen wins and twenty losses. Nothing, they were definitely on the rise before the All-Star break winning seven of their eight games, but then they lost two and won one game leading up to the ASG. In particular, within the most recent win, they beat a handicapped Los Angeles Clippers 119 to 117, which is an impressive feat because the Clippers are one of the most impressive teams in the West. Bradley Beal has been leading this Washington team like a boss, putting up thirty-three points, seven rebounds, three assists, two steals, and one block. Another star for this team is Russell Westbrook who put up twenty-seven points, eleven assists, nine rebounds, and four steals. See also: What Skills Do Bookies Need?.
Also, Moritz Wagner went hard in the paint putting up twelve points, three rebounds and steals, and adding one assist. Lastly Raul Neto and Davis Bertans delivered eleven points, while Robin Lopez totaled ten points, seven rebounds, three assists, and one block. As far as injuries go, the Wizards are without Ish Smith, who is dealing with a quadricep injury, and will be sidelined for this contest. Tonight's matchup is going to be the second and last meeting of the season for the Memphis Grizzlies and the Washington Wizards. Washington is going into this game as the underdogs, and the Grizzlies hold the lead in this season's series beating them last week 125 to 111.
At www.AcePerHead.com our pick is going to the Washington Wizards to win this NBA game ATS. Sign up today and have your package set up and ready to go within 24, imagine, in 24 hours you could be on your way to increasing your NBA profits as well as strengthening your brand with the amazing lines and betting options that Ace Per Head offers. Not to mention your customer retention will improve significantly thanks to the incredible customer support staff employed by AcePerHead.com. Read the following articles about the different types of Sports Betting Jobs.
Washington Wizards:
Memphis Grizzlies: