The Pacers host the Bulls for a Midwestern showdown
February 4, 2022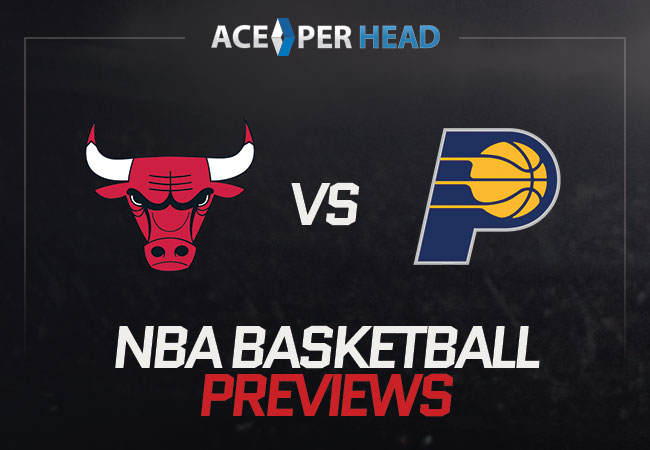 February 4th, 2022
7:00 p.m.
@ Gainbridge Fieldhouse
Chicago Bulls take on Indiana Pacers
The Pacers are currently thirteenth in the East and are playing with a record of nineteen wins and thirty-four losses, this team has been looking bad for a good portion of the season.
That includes the last two-plus week, a stretch during which Indiana has lost nine of 13 games. Their most recent stumble was a particularly frustrating 119-118 loss to the Orlando Magic on Wednesday night. Caris LeVert led the way with 26 points, complementing them with five rebounds, five assists, two steals, and one block. Terry Taylor generated a 24-point, 16-rebound double-double that included three assists and one steal. Torrey Craig managed 22 points, five boards, three assists, and one steal. Lance Stephenson delivered 14 points, six assists, three rebounds, and one steal. Justin Holiday totaled 13 points, four rebounds, three assists, and one steal.
The Pacers are expected to remain without Malcolm Brogdon (Achilles), Myles Turner (foot), Domantas Sabonis (COVID-19 protocols), and Isaiah Jackson (ankle) for Friday's game. Oshae Brissett (ankle) and Goga Bitadze (foot) will likely be listed as no better than questionable. Their opponents the Bulls are sitting at first in the East with a record of thirty-two wins and nineteen losses, Chicago has mostly been doing well with a 4-2 mark in their last six contests, but they'll enter Friday's game coming off a disappointing 127-120 overtime loss to the Toronto Raptors. Nikola Vucevic led the Bulls with 30 points, supplementing them with 18 rebounds, four assists, one steal, and one block. DeMar DeRozan turned in 28 points, seven assists, six rebounds, and two steals.
Coby White furnished 16 points, two assists, and one rebound. Zach LaVine delivered 15 points, seven assists, five rebounds, two steals, and one block. Javonte Green supplied 13 points, six rebounds, two assists, three steals, and one block. Ayo Dosunmu managed 11 points, eight assists, four rebounds, and one block. The Bulls will list LaVine (back) as a game-time decision for Friday's contest. Lonzo Ball (knee), Alex Caruso (wrist), and Derrick Jones (finger) will remain out.
This is the fourth time these teams will meet this season, Chicago currently holds a 2-1 lead over the Pacers but this game will be for all of the marbles. Will the Bulls reign victorious and extended their series lead to 3-1 over Indiana or will the Pacers tie it up for the season.
Here at Ace Per Head, we are going with the Chicago Bulls to get this win on the road.
What Is a Pay Per Head Sportsbook?
A pay-per-head service is especially for professional bookies. It enables you to operate your sportsbook online. Even experienced bookmakers are making the move toward opening an online sportsbook using pay-per-head technology.
Pay-per-head services perform all your lines and odds calculations. Accordingly, bookies spend much less time handicapping events to keep their books balanced.
With pay-per-head software, you can run your entire sportsbook. A leading service provider such as Ace Per Head can make all the difference in the world in succeeding in the online sportsbook business.
With Ace Per Head, you'll have access to technology that rivals that of big-time casinos. What's more, you'll only pay a flat per player feet for the service instead of paying for a monthly lease.
Ace Per Head only charges $10 per active player. In other words, if 20 players make a bet, you'll pay $200. There are no hidden fees or commissions.
The pay-per-head pay structure is much better than paying for services that you'll never use. Also, you don't have to worry about purging your client list so that you don't overpay.
With Ace Per Head, you automatically pay the best rate possible.