NFL Week 4 Thursday Night Football: Bengals vs. Dolphins Pick
September 28, 2016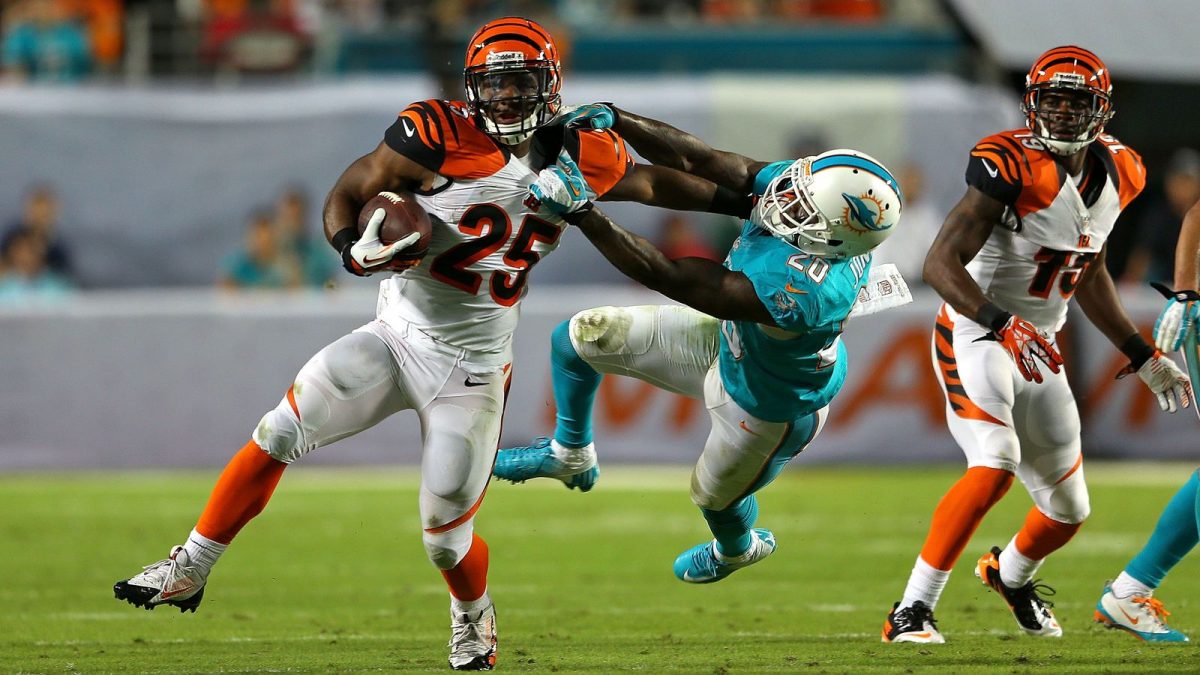 NFL Week 4 brings many great football matches, let`s start with the preview of Thursday night football game between Dolphins and Bengals, certainly not the most exciting game scheduled this week, but we are more interested on whether or not it`s a good game to bet, and you never know, two teams that are pressured to get a win could actually deliver an exciting game.
Dolphins on the road, Bengals are host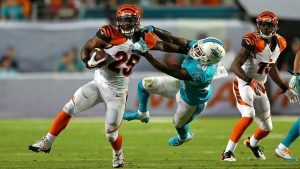 The Paul Brown Stadium in Cincinnati, Ohio home of the Cincinnati Bengals will receive the Miami Dolphins this Thursday, two teams that have not been excelling in any particular area, offensively both teams have been struggling, defensively the Bengals are solid, yet they still made many mistakes in their game against Broncos, and the Dolphins could be rated as average, but in general terms if you analyze their stats Bengals are the better team. Dolphins are coming off a victory over Cleveland Browns, their only victory in the three games they've played so far; Miami is also in bad shape when it comes to injures, so far it has been confirmed that veteran running back Arian Foster who missed last week's game will be out again this week, Jordan Cameron is also out due to a concussion; offensive guard Anthony Steen, offensive tackle Branden Albert and linebacker Jelani Jenkins are likely to be playing but are also recovering from a rough Sunday game where they were both banged up pretty bad.
The Bengals on the other hand, began this season with a win over the Jets but then had two consecutive losses, one against Steelers and then against Denver this past Sunday. When it comes to injures, Bengals might not have safety Shawn Williams for their game against Dolphins he is listed as "limited", Williams injured his knee in Sunday's game, cornerback Dre Kirkpatrick and safety Derron Smith will not be playing Thursday. While linebacker Vontaze Burfict is supposed to be returning from suspension but there's still no word on whether he will play or not against Cincinnati.
Bengals vs. Dolphins Odds:
Ace Sportsbook has the Cincinnati Bengals as favorites with a line of -7 and the total is showing at 44.
Yes, despite their recent losses, certainly the Bengals have everything they need this week to get the win over the Miami Dolphins. The majority of the action is being placed on Cincinnati to win and the over. The Bengals are playing at home they have the better defense and the better QB, they also are forced to get this win, so yes, Bengals should win and cover the spread; I personally don't like the over/under line, but if it makes a move up I'd pick the under.
If you want to bet on NFL your best option is AceSportsbook.com,  they have a complete board with great lines and you can bet the games, halves, quarters and even enjoy Live Betting on NFL; but that's not all, excellent customer service and friendly and secure software provide a great online betting experience.
Don't miss our upcoming picks for Sunday Night Football Games.