Thursday Night Football Preview: Saints vs. Panthers
November 15, 2016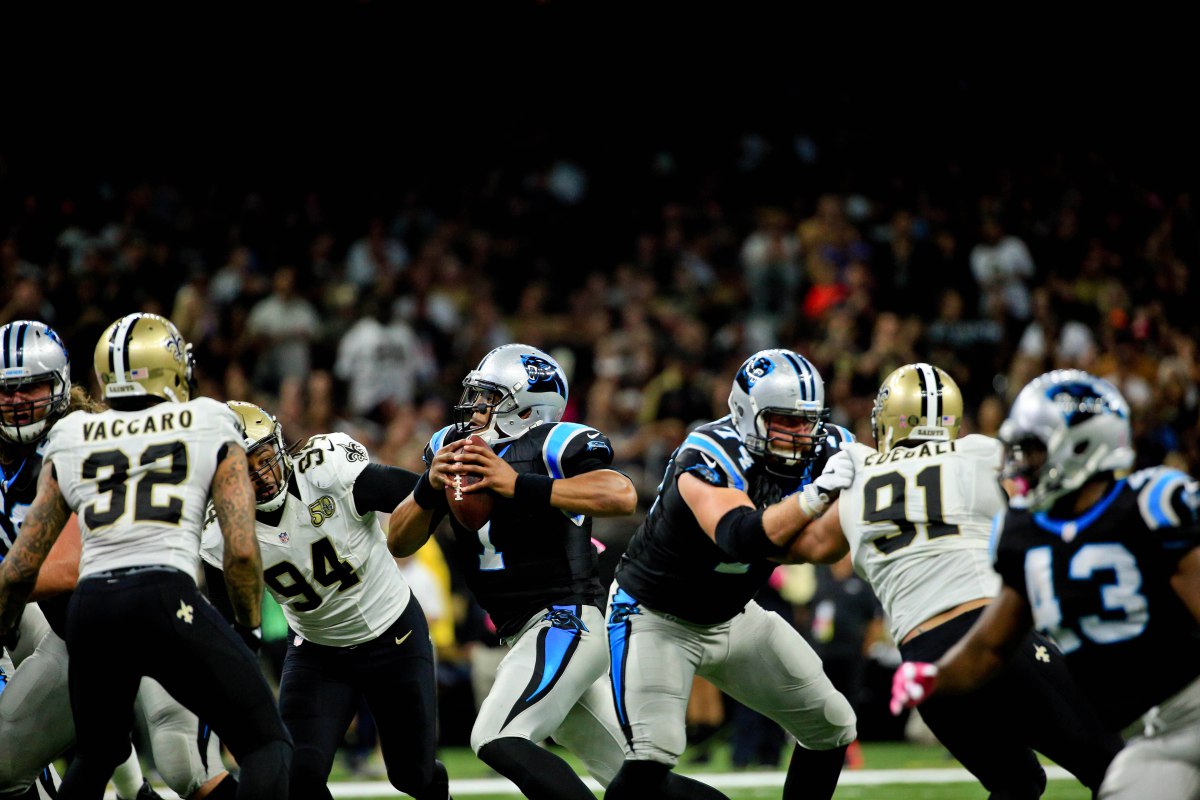 This November 17, 2016 Saints and Panthers will meet for NFL's Thursday Night Football at the Bank of America Stadium in Charlotte. These two teams faced off in week 6 at the Mercedes Benz Superdome in New Orleans, and in that opportunity the New Orleans Saints took a 3 point advantage over the Carolina Panthers (38-41). Panthers continue to struggle this season, something unexpected considering their 2015 performance. Expect an exciting game this Thursday as both teams have a lot on the line.
Betting on Carolina:
Carolina Panthers took a loss at home in week 10 against the Kansas City Chiefs with a 20-17 score; Panthers are 3-6 in the season and therefore obligated to get a win over the Saints; they had beaten the Cardinals and the Rams in week 8 and 9 respectively; quarterback Cam Newton has had an inconsistent season, doing an OK job, shining at moments and falling short at times. Panthers are averaging 24.6 points per game and allowing 25.1 points per game. Panthers are certainly not the same team they were a year ago but they are fighting their way back and this could be the perfect opportunity for them.
Betting on he New Orleans Saints:
Saints are also coming from a loss to Denver Broncos 25-23 and are currently 4-5 in the season. There is no doubt Drew Brees will be key in the game against Panthers this Thursday, as he was in these teams last encounter when he threw 465 yards and 4 touchdowns. Brees has had a solid performance all through this season and so is wide receiver Brandin Cooks. The Saints have a good offensive team, but it seems to give out under pressure and the Panthers defense has been looking better and better. Saints are averaging 29.4 points per game, and are allowing 29.2 per game.
Odds to bet on Saints vs. Panthers
Carolina Panthers are playing at home and are the favorites to win with a spread of -3. The total is sitting at 51.  This could go either way, it's a close match, Panthers need this win badly and if Cam Newton has  a good night it shouldn't be hard for Carolina to get past the Saint's defense; while we may witness once again how the Saint's offense gives in to the Panthers strong defense. The Panthers will win the game and should be able to cover the -3 point spread, if you get a higher spread than -5 take the Saint plus the points. When it comes to the total I am going with the over 51.
Open an account at AceSportsbook.com and enjoy betting on NFL and other major sporting events from the comfort of your own home, 24/7 and accessible through your computer, tablet or mobile phone. Competitive lines, variety of props, Live betting, and other options of entertainment such as virtual and live casino. Betting online has never been easier, choose Ace Sportsbook and begin winning today!